Virtual Home Brew Coffee Class:
Beans by Women
March 12, 2021 10:00 AM
VIRTUAL
HOME BREW COFFEE CLASS
JOIN
Northside Social Barista Ren Munsterman
Friday, March 12th, at 10AM

AT HOME VIA ZOOM
Zoom link will be included on your ticket and delivered via email upon purchase.

TICKETS
$40 per person
+ 10% tax

EACH TICKET INCLUDES
Northside Social Mug + 'Remera' Whole Bean Coffee (12oz bag)
Single origin Counter Culture blend produced by a farm owned and operated by women in Nyamagbe, Rwanda. Look for sweet notes of raisin, tangerine, and brown sugar.

PICK UP YOUR MUG & COFFEE
At either Northside Social location before the tasting. Please enter your PICK UP DATE (pickup available March 2-11) & PICK UP LOCATION (Arlington or Falls Church) when purchasing your ticket.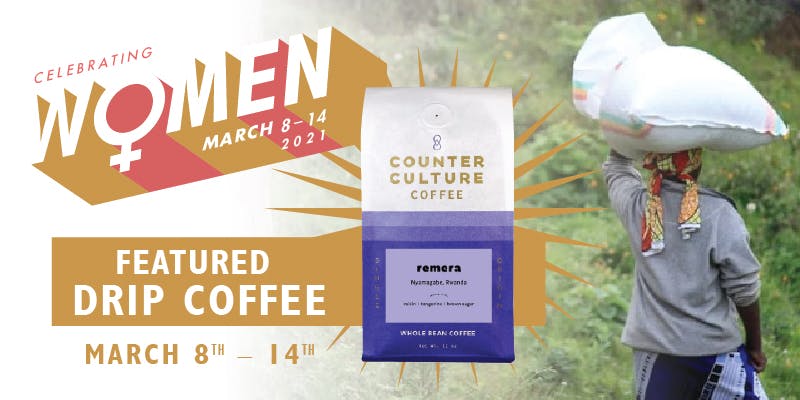 BUY TICKETS